Testimonials
Our clients say…
Building client relationships is at the top of our list of priorities. We invest time and energy in getting to know them and what makes their businesses go round. Here's what some of them say about us…
Jenni Hardie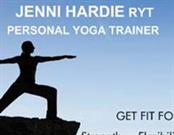 Darren was courteous and prompt at all times and set me on the right track to find a value for my part-time, service-based business. I would recommend Darren to anyone in the same position as me.
Jenni Hardie, Lotus Leaf Yoga
Lee Mayberry

We wanted to understand Xero from a professional who had implemented the product and fully understands its functionality. The training from Darren at Middlewise was invaluable. We had our client's file operating live within a day.
Lee Mayberry, Fortune Family Office